Etc.
Pistachiosta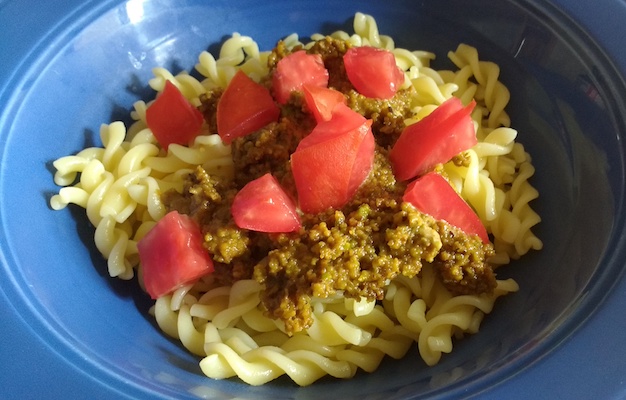 A bowl of Pistachiosta Click photo to enlarge
I created this recipe when I was 10. It's a unique combination of pistachios and pasta.
Ingredients:
Any pasta except noodles
1 cup roasted shelled pistachios (unsalted preferred)
3 tbsp olive oil
Pepper
Salt (if using unsalted pistachios)
2 small cloves garlic (and a garlic press)
1/2 cup mushroom broth
1 diced tomato
Instructions:
Cook pasta
Put pistachios, oil, broth, and a pinch of salt and pepper in a food processor
Press the garlic and add it to the mixture
Blend until nearly smooth
Mix into pasta
Top with diced tomato (if tomatoes are cold, microwave for 10 seconds after dicing)
Enjoy!
---
Telescope Photography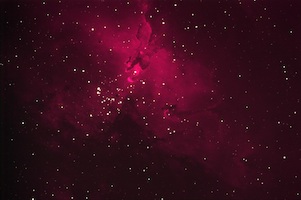 Eagle Nebula Click photo to enlarge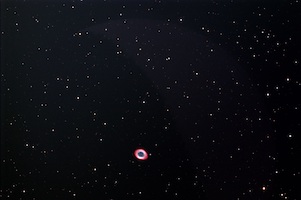 Ring Nebula Click photo to enlarge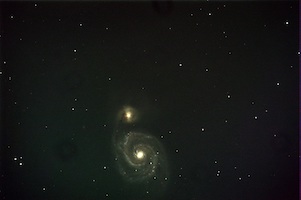 Whirlpool Galaxy Click photo to enlarge
I took and edited these photos in July 2015 at a weeklong astrobiology class at the University of Iowa. We used the telescope on the roof of Van Allen Hall, the physics building. It was an incredible experience.
---
Cover Design for Dante's Inferno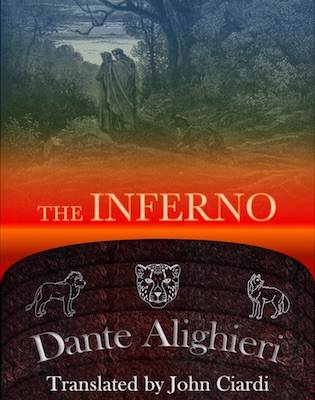 My cover design Click photo to enlarge
I created this cover as a project for my World Literature class in my senior year of high school.
---
The "World's Best" Brownie Recipe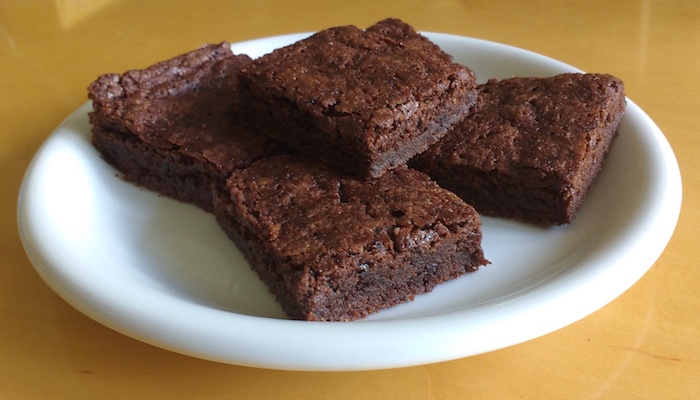 The brownies Click photo to enlarge
I was not involved with the creation of this recipe, but it is so good I knew I had to share it on my website. When I make brownies (which isn't very often), I always use this recipe.
In around 2010, my aunt created a "brownie tournament" to determine what the "best brownies in the world" were. She collected dozens of brownie recipes from recipe books and websites. Then, she baked 2 recipes each week, took the brownies to work, and asked coworkers which ones were better. The next week, the winner was compared with another recipe, and the process continued. Eventually, she arrived at this recipe, created by a woman named Juenessa.